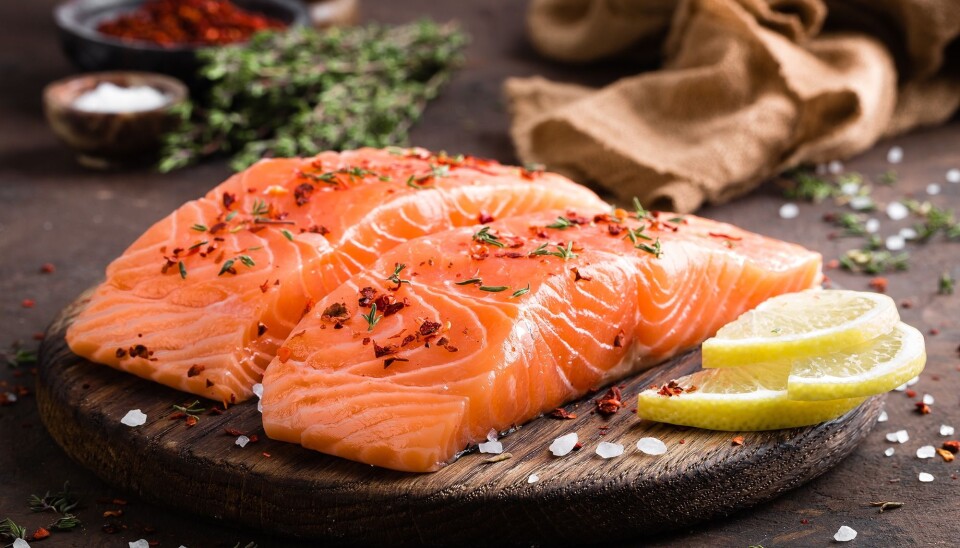 Norwegian salmon is a huge success story – but could it get even bigger?
The salmon industry creates thousands of jobs along the coast. Its export value is twice that of all other Norwegian fish combined. Could more unique products add even more value?
Most of us are familiar with the Salma brand, as well as other, similar products from Lerøy and Frøya: Appetizing salmon fillets in handy packs; fresh, tasty and easy to prepare, and of a high enough quality to be eaten raw. However, it is still rare to find Norwegian salmon which is ready for cooking or consumption on the domestic market. Norwegian salmon is primarily exported in the form of gutted fish or as whole fillets, while further processing, product development and branding activities take place closer to the final markets. Why do not Norwegian manufacturers create more branded or ready-to-use products?
As part of the research project QUALIDIFF, funded by The Research Council of Norway, we are now investigating what it will take to add further value to salmon as a product – to create more market-ready products and to take salmon from a commodity to more differentiated or unique products, in order to extract greater value from it.
Much of the salmon produced in Norway today is processed by either companies in low-cost countries like Poland, or in the market countries, closer to the end consumers. Much of the salmon is sold in consumer packs, some as branded products and some in the form of store brands. And even though the salmon's origin may still be visible for at least some of these products, much of the actual value creation happens outside of Norway.
Competition with Scotland, the Faroe Islands and Ireland
Salmon from our competitors is often perceived as more "special" than Norwegian salmon. This might be due to the fact that Norwegian salmon is considered to be rather ubiquitous, with a very large market share in Europe – it's easier to stand out when you're small. However, it could also be that other salmon producing countries are more conscious about (or successful in) highlighting the merits of their products.
Irish producers have had success with organic salmon; the Scots are good at using certification schemes and developing processed end products; and salmon producers from the Faroe Islands market their salmon as having a taste that is the closest yet to that of the wild Atlantic salmon.
Norwegian strategies
So what are the Norwegian strategies?
The most striking is the focus on origin. The Norwegian Seafood Council works actively to promote Norwegian seafood, and has teamed up with the industry to make consumers all over the world familiar with Norwegian salmon.
Some manufacturers emphasise the pristine cold waters, deep fjords, the Northern Lights, the Arctic and so on. Some are more active than others in highlighting the Norwegian origin; Lerøy, for example, market their own salmon in Japan under the name Aurora. And they seem to get paid for the product's origin, or rather the story behind it.
Some manufacturers have started the job of building a brand. Salma is a big player in Norway, but has a low presence in other markets. We actually don't find all that many Norwegian salmon producers offering their own branded products in Norwegian stores. Most people are probably familiar with Lerøy, and some have heard of Frøya, but maybe not that many others? And branded salmon products of Norwegian origin are few and far between in our major markets. MOWI has started building their own brand in several markets, with a variety of products, based on their own fish stock and with complete control over the value chain. It is an exciting project, but it's a big job, and a long way to go.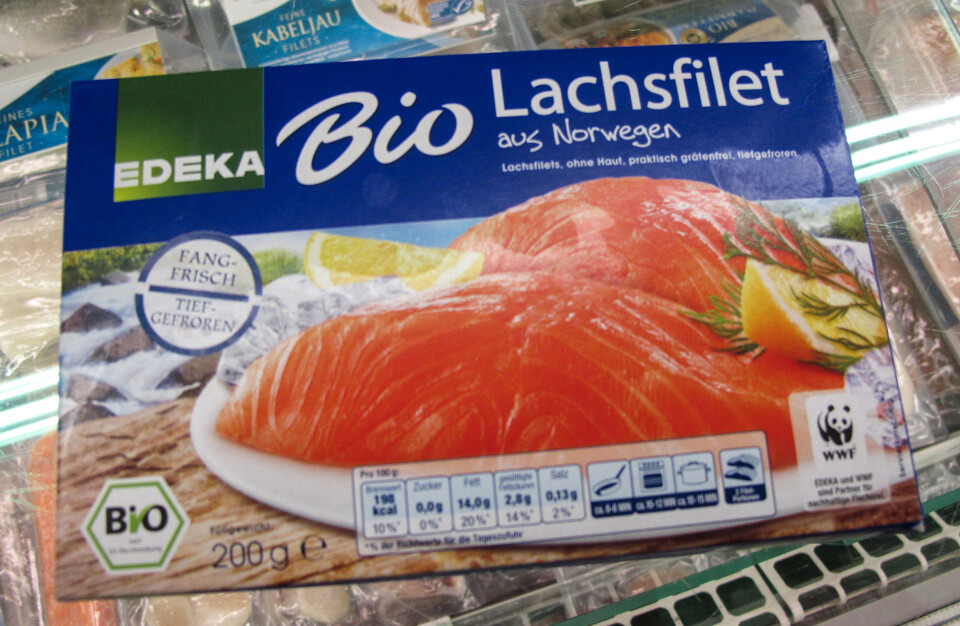 Great sub-suppliers
Until now, most salmon farmers have mainly focused on being good industrial partners, leaving the processing and marketing to processing companies and supermarket chains. The supermarkets often highlight the Norwegian origin, but less often the Norwegian manufacturers. And when processing companies buy Norwegian salmon for their own brands, they are not that likely to highlight the raw material's origin.
If you wish to brand your product as unique, it's much easier if the products have unique properties which can be easily recognized as such by the consumer. But to what extent is it possible to create salmon products with unique characteristics?
We have focused on the qualities of salmon that can be used to differentiate it further. The flavor, colour and consistency of the salmon are mainly determined by the feed it consumes, and to some degree by where and how it is farmed. This gives the producers far greater opportunities to tailor the salmon to different preferences than what is the case for wild fish. In the QUALIDIFF project we investigate both how manufacturers are taking advantage of such opportunities, and what prevent them from doing so.
Quality is more than one thing
The project also looks into which properties the consumers care about, such as how concerned they are with fat, colour and texture, as well as whether they care about the products' origin and ease-of-use. We also look at what properties the larger European processing industry prefers in order to create the many products found on the market.
For the industry it is not always a matter of good or poor quality, but more about how different qualities can be utilized for different products. More knowledge about different qualities in salmon and processing companies' and consumers' valuation of different qualities and properties will be a key starting point for increasing the value of salmon.
At the same time, we see that the potential in storytelling is still somewhat under-exploited. There are many great stories to be told about the salmon's origin and its desirable qualities, the industry, the people, nature and the entire process from roe to market.
We see that many Norwegian producers are aware of the opportunities that lie in differentiation, but simply being aware is not enough. Could the next decade be the decade in which salmon producers shift their focus from production growth to value growth?
About this blog
Seafood – what does it go through on its way from sea to plate?
We do seafood research for Norwegian seafood to be safe, healthy and of good quality.
We study fish and crabs all the way from catch and slaughter, through processing, storing and marketing, until it is served on your plate.
In this blog, Nofima scientists will serve both fresh and well preserved knowledge from our world of research.
Bon appétite!