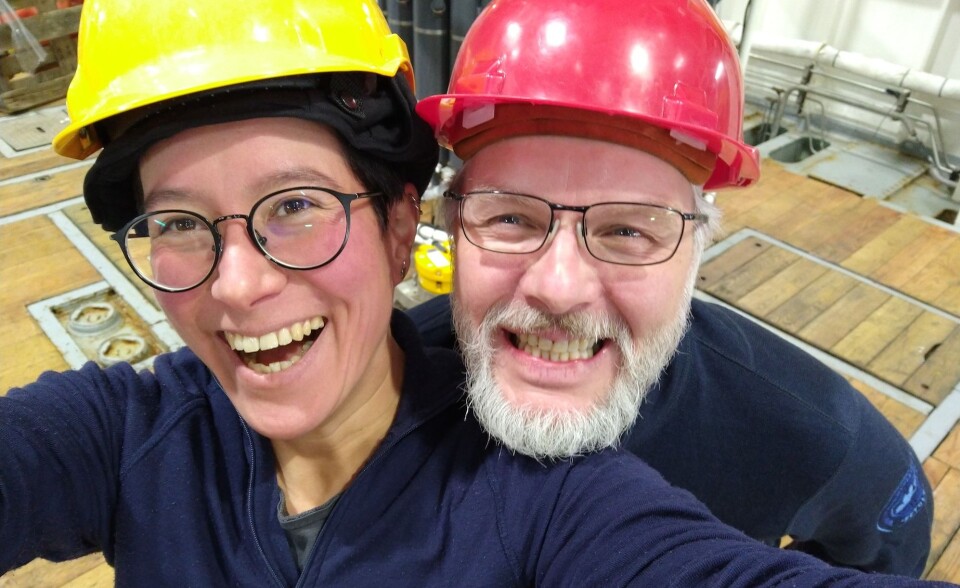 Hard disks full of data despite ice, darkness and freezing temperatures
14 moorings recovered, 15 moorings deployed, 121 CTDs done, 1 glider set out. All in the dark, with plenty of ice, some wind but not too much, and temperatures down to -24deg C.
When we heard that we got ship time in November, we were skeptical.

Who would plan a mooring cruise in November?

In the Barents Sea with wind and waves and huge potential for bad weather?

Without long-range visibility to spot the moorings?

And sea ice the moorings could hide under?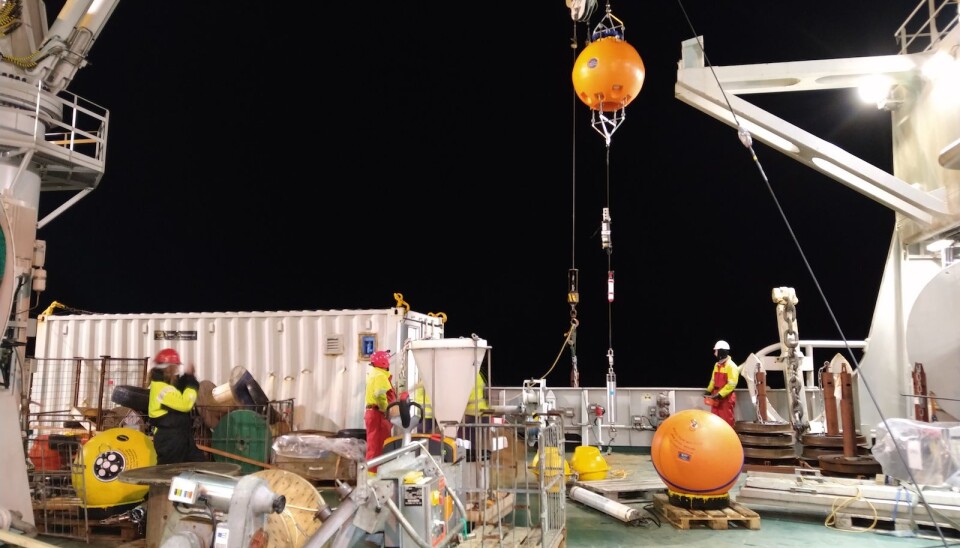 In the run up to the cruise, we nervously followed the latest sea ice news – very little ice in the Arctic in general, but of course all this ice would be on "our" side.

The requests for help because others couldn't service their moorings started piling up. Would the ice be thick? Rough? Too heavy for the ship to maneuver in? Too much to push aside for the mooring to pop up in open water?
In the end, we can look back on a fantastically successful cruise.

Yes, there was a lot of ice.

Yes, it was dark, and cold, and occasionally windy.

Yes, we couldn't see far, got freezing cold hands, and at time got lost in fog.

But the ice was kind and not too thick, the boat was strong breaking the ice, and the group of officers and crew, engineers and scientists onboard worked relentlessly to make this cruise a success.
And so we return to Longyearbyen with hard disks full of new, invaluable data that will help us decipher the processes steering the physical environment in the Barents Sea.

We take home with us old instruments that faithfully measured the ocean in the past year and now deserve a service break, and leave behind new instruments in the water, with the plan to pick them up again next year.

Until then, we will use the time to unwind from the cruise, explore the data we collected, and plan the next cruise, getting excited to do it all over again!
Welcome to a journey through the Arctic!
This blog is written by researchers and participants linked to The Nansen Legacy Project.
They will share their experiences and knowledge from research cruises in the Barents Sea.
The research vessel F/F «Kronprins Haakon» gives unique opportunities to explore the rapidly changing climate and ecosystems in the Arctic.
To ensure a sustainable management of the Northern Barents Sea and the adjacent Arctic Basin throughout the 21st century a new knowledge base is required.
(Top picture: Christian Morel / www.christianmorel.net / The Nansen Legacy)